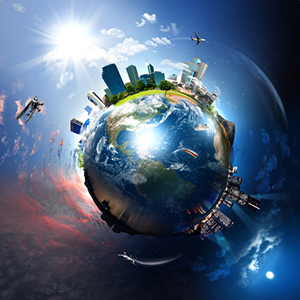 BUS 330 – Global Social Entrepreneurship: Managing the Assumption Microlending Program
This course examines the role of microlending as a tool in helping the poor in developing countries obtain small loans to improve themselves, their families, and communities. Students will explore global poverty with particular emphasis on its effect in the Philippines and the Congo. Students will develop an in-depth understanding of micro finance concepts, theories, and practice. Students will experience first-hand how to develop and implement a microlending program. Working in collaboration with Assumptionist priests, students will market the Assumption Microlending Program (AMP), raise donor funds, establish business practices, evaluate loan and regional risks, understand local and national culture where loans are being provided, apply basic accounting practices for the program, and establish monitoring and performance criteria. Throughout the course, students will encounter issues related to gender, race, ethnicity, and culture, which all play a role in the establishment and effectiveness of microlending programs.
Students interested in business (at any level), non-profit work, government, law, politics, public policy, accounting, banking, finance, community outreach, or advocacy would benefit from taking this course.
Prerequisites: MGT 100, MKT 101, ACC 125