As February 15th approaches, you may still be trying to figure out whether or not the Career & Internship Fair will be worth your time. Perhaps you're struggling with questions like, "Are employers really already hiring for the summer?" "Is it that important to start building field experience now?" "Is this going to have any impact at all on my future?"
The answer to all of those questions is a resounding YES! A mere hour or so spent talking to employers at the Career & Internship Fair can actually have a great impact on your future. In addition to learning more about your desired field and getting to know companies in your area, this event is going to set you up for success in ways that going through the typical job application process cannot.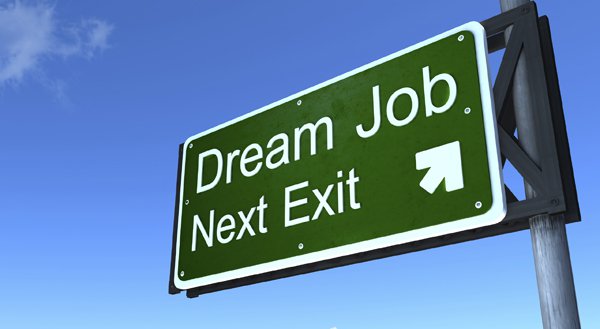 You could figure out your full-time job or next internship. 
Believe it or not, employers are already hiring for the summer. Remember, these companies are attending the Career & Internship Fair because they want to meet potential candidates. So come to the fair and bypass the pain of sifting through online job postings. Bring a few copies of your resume, and ask employers what kinds of opportunities are available for someone with your interests and experience. Only good can come from it!
This is a top notch networking opportunity. 
You are going to meet recruiters and company representatives who can otherwise be very hard to get a hold of. Introduce yourself, have a conversation, and follow up with them later. For many, including a number of our alumni (see how Molly Wiley '12 started working in marketing at Dunkin' Brands), networking has been the key that opened the door to their dream jobs. By successfully using the Career & Internship Fair as a networking opportunity, you'll be able to reach out to these people the next time you're exploring job and internship opportunities.
Make a face-to-face first impression. 
This is truly an opportunity that can set you apart from the crowd. In a typical job application process, your resume and cover letter are submitted before anyone ever meets you. You have to rely on those documents alone to make an impression for you. But once you've introduced yourself at the Career and Internship Fair, you are no longer just a resume. You're you, the Assumption student with the great personality and character who they so enjoyed talking to. The recruiter can put a face to your name. This is a unique and invaluable opportunity to make an impression and show that you're a good fit for the company.
Gain interviewing skills.
While the conversations you have at the Career & Internship Fair will be less formal and targeted than an interview, these discussions will help you can skills to succeed in future interviews. For example, figure out how to respond to the statement, "So, tell us about yourself." Practice talking to someone in a business format, learn how to respond to questions about your interests, and figure out what kinds of questions to ask employers. Practice makes progress! Don't let your next job interview be the first time you test your interviewing skills.
Get FREE professional LinkedIn headshots!
So much of the job search and networking process and shifted to the internet, and LinkedIn is becoming an increasingly more important tool. Don't let an inappropriate headshot be the reason a recruiter scrolls past your profile. Take advantage of free professional headshots at the Career & Internship Fair!
In the end, the Career & Internship Fair is as valuable as you make it. If you go and don't talk to anybody, you may not take much more away from it than broken-in dress shoes. But if you make an effort, approach employers, and put your best foot forward, this could be where career success starts for you. So suit up, show up, and don't miss your chance to set your future in motion.
The Career & Internship Fair will be held on Wednesday, 2/15 from 4:30 – 6:30 in Laska. Professional dress is required. View a full list of companies attending here.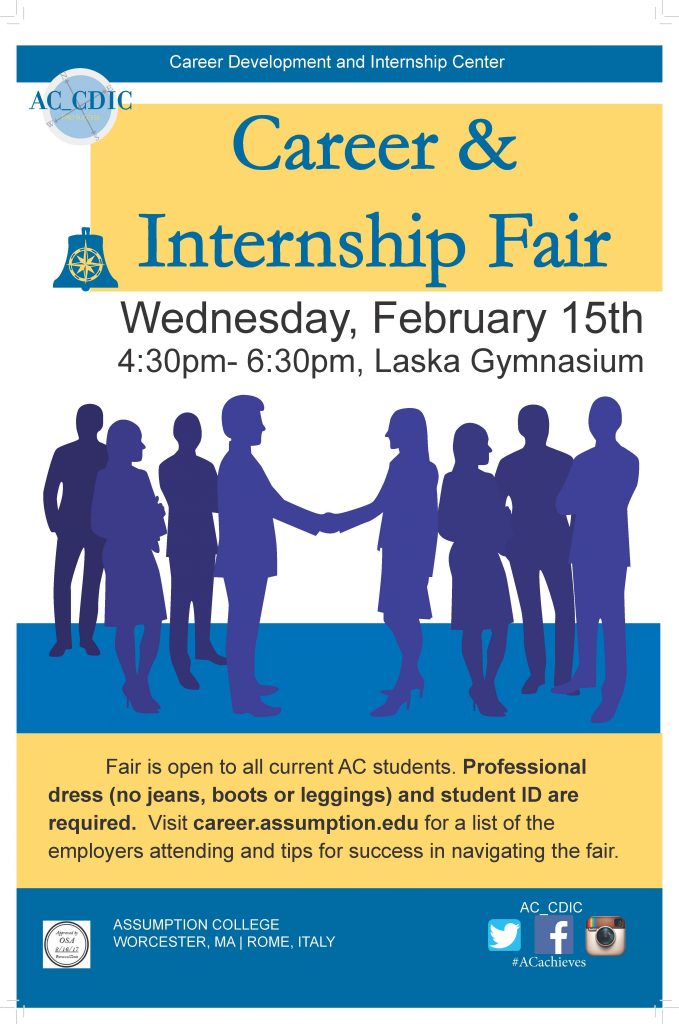 The CDIC will be hosting drop in hours for quick resume reviews leading up to the Career & Internship Fair. Want to make sure yours is in good shape? Stop one of the following drop-in locations:
-Monday 2/13 and Tuesday 2/14 2:00 – 4:00 CDIC (Alumni 026)
-Wednesday 2/15 10:30-12:30 CDIC (Alumni 026)
-Wednesday 2/15 9:00-1:00 Hagan Info Booth